What are some of the main reasons to treat yourself to a brand new 63 plated Lexus? With the new number plates having been rolled out on September 1st as a replacement for the '13' plates, now's a good time to look at new models and the range of offers available at authorised dealerships like Inchcape Lexus. Some of the main reasons for treating yourself to a car range from being able to enjoy a great range of recently released models, through to the durability and lack of depreciation that a Lexus will offer you over time. These, and other reasons for buying a 63 plate Lexus, can be found below:
1 – Enjoy New Models 
It's a good time to invest in a new Lexus, even if you haven't owned one in the past; the new IS 250 and IS 300h models have recently been released, with the IS 250 offering excellent mileage and high performance rates from its 2.5 litre V6 petrol engine. By comparison, the IS 300h can allow you to benefit from tax savings on emissions; other models such as the Lexus RX crossover, the compact CT, and the luxury LS, as well as the sporty GS, similarly retain Lexus's commitment to premium cars.
2 – Make Green Savings 
It's possible to offset the cost of a new Lexus with the significant green savings you can achieve over time. The CT 200h is particularly worth checking out, in this respect, with the hybrid offering just 87 g/km, making it exempt from road tax in the UK; this model also represents a good option if you want to save money on taxable payments as a company car. Similarly impressive in terms of mileage and CO2 emissions to engine and electric motor performance are the RX 450h, GS 450h and LS 600h l models, as well as the previously mentioned IS 300h.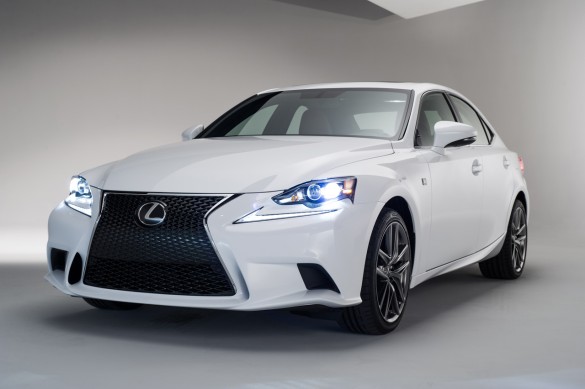 3 – Take Advantage of Financing & Servicing Deals 
There are many options to go for if you want to pick up a new Lexus from an authorised dealership; new cars can be found with excellent MOT and servicing packages, which can enable you to simplify the cost of owning a Lexus. You can also use authorised dealerships as a way to source authentic replacement parts, and to carry out visual safety reports, while benefiting from courtesy cars and inflation proof servicing deals.
4 – Durability 
Lexus models are amongst the best in the world for depreciation value, and taking on a new 63 number plate can allow you to enjoy significant value over time. The amount of precision that goes into individual Lexus models means that they are durable and guaranteed for many years. At the same time, the Lexus RX is one of the best luxury car series in terms of fuel efficiency and a slow rate of depreciation.
5 – Enjoy Luxury Features 
Still one of the main reasons to treat yourself to a Lexus, the brand as a whole has long been associated with cutting edge technology and luxury interiors; some of the current highlights for the brand include Mark Levinson surround sound speakers, LED lighting, Bluetooth connectivity, and extensive alloy wheels and bespoke leather trims for F Sport and other models. In this context, there's rarely been a better time to pick up a new Lexus.
Paul Taylor blogs about the latest car and gadget news from around the world. He's a particular fan of the Lexus, and recommends visiting Inchcape Lexus to learn more about the brand. His other blogging interests include mountaineering and skiing.