Approaching the new year you might be considering a clear out whether it be your home or business the clutter from the last year will be lingering and with the new year new start mentality it can be easy to see why so many people decide to make this decision.
When having a clear out if it involves large items or large quantities of items the solution may be to hire a skip, the following guide comes from Map Waste Skip Hire of Leicester and tells you everything you need to know before hiring a skip for your domestic or commercial property.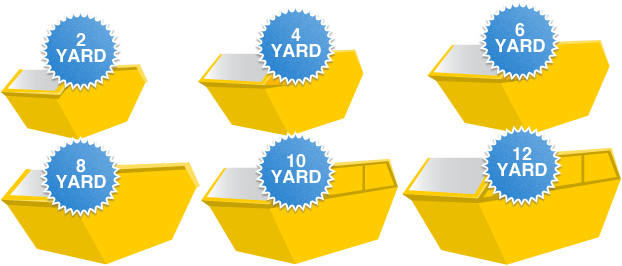 Choosing your Skip Size
When selecting your skip you will need to get an idea of skip size. If you are a local tradesmen then you will need to hire a builders skip else if you are having a home clearance you can choose from a variety of sizes including mini skips, midi skips and maxi skip sizes. To get an idea of size you should first look at the amount of waste you are likely to throw away and think about what size the waste will roughly be when compressed down.
It's also worth looking at the possibility of hiring two smaller skips rather than a large one which might not cut it for large waste volumes.
Skip Permits
You will also need to consider skip permits, builders skips especially placed on public pathways will need to be licensed which a skip hire company can help you with attaining from your local authorities. Before applying for a skip permit either yourself or via your chosen skip hire company it is important that you access the area in which you are placing it. Should you pose a threat to the local community through obstruction your permit will be likely rejected, if you are lucky enough to have a driveway which the skip can go on then this will cut out this problem entirely.
Plan Ahead and Check the Types of Waste
It's worth discussing with your skip hire company the types of waste you will be throwing in the skip. Many waste types are not allowed to be thrown in a skip since it cannot be disposed of some of these waste types include asbestos, plasterboard, batteries and other chemical containers, some white goods including fridges as well as common items like televisions.
As well as deciding on the types of waste you will be throwing away and where the skip will be placed, you should also make a plan of when you will decide to make the clearance and approximately when you will be ready for the waste to be collected. Ensure you provide all of your contact details to the waste company along with the designated delivery location for the skip.